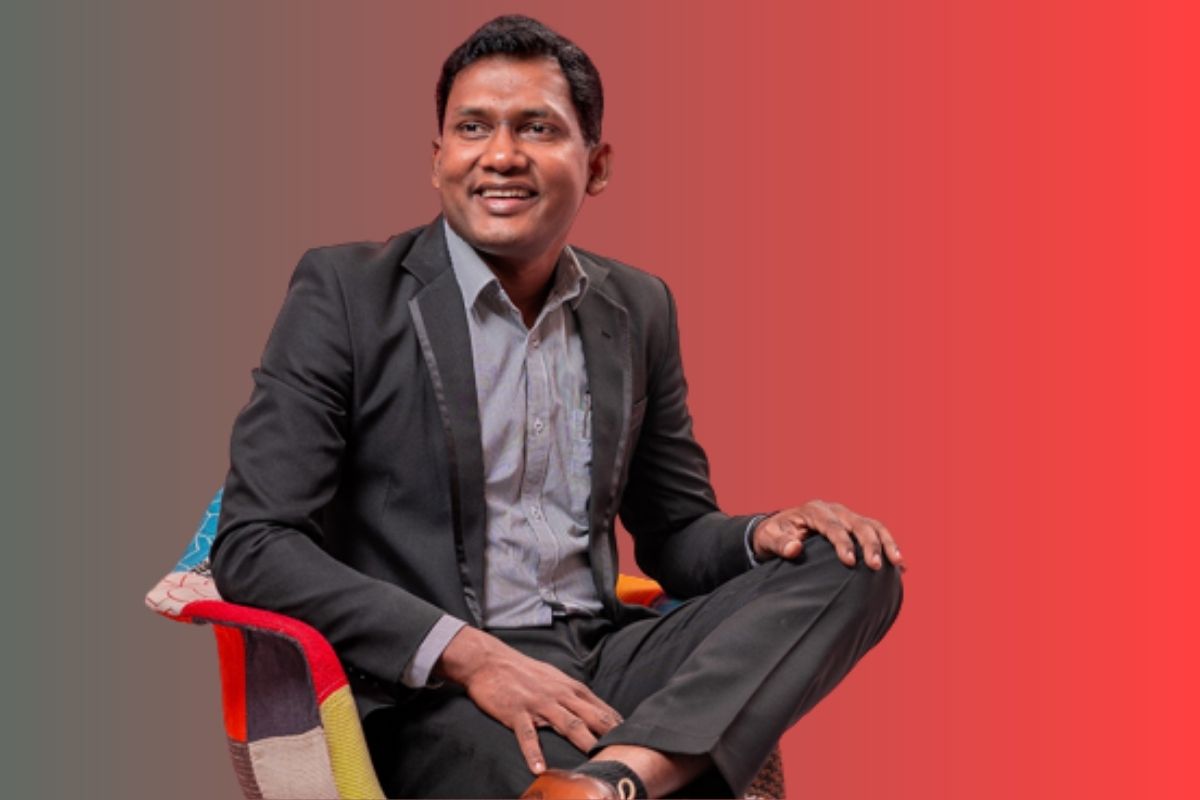 Bespice, founded less than two years ago, exports high-quality spices and herbs from Sri Lanka, generating forex earnings of $10 million annually with a brand proposition that centres on an unwavering commitment to quality and meeting international standards. In this interview, Founder-Chief Executive and Chairman of Bespice/Liv Nature Exports Anushka Vidanapathirana talks about the company's inspiring journey of overcoming challenges, carving out a niche and extending its global market reach. He begins by detailing the company's conception, brand positioning and growth:
Bespice, founded alongside Liv Nature Exports, less than two years ago, emerged from my 15 years of experience in the FMCG and spice sectors and my involvement with the Spice Council of Sri Lanka. Partnering with Director Raveesh Dhananjaya, we export high-quality spices and herbs, contributing around $10 million annually to Sri Lanka's forex earnings.
We export to over 20 destinations worldwide, serving over 100 customers across Europe, South America, Dubai, UAE, the Middle East, and India. Our success hinges on positioning the brand on an unwavering commitment to quality and adherence to international standards; all our products – spices like Ceylon Cinnamon, Cloves, Black pepper, Nutmeg, Mace, herbs like moringa, curry leaf, butterfly pea, and coconut-related products like desiccated coconut, virgin coconut oil – abide by stringent global standards and certifications, including organic exporter certification, ISO 9001:2001, GMP, HACCP and ISO 22000 ensure the delivery of the finest spices, meeting EU, JAS, and USDA standards..
Despite commencing operations amidst the global pandemic and notwithstanding the unfolding economic crisis, our dedication to clients secured rapid export volumes and earnings growth.
What were the biggest challenges to entering new markets overseas, and how did you overcome these?
Directly engaging with international customers through face-to-face interactions is daunting. Exporting products involves significant investments in travel expenses to meet customers in different countries and convince them of our product superiority compared to competitors like Tanzania, Madagascar, Indonesia, and Vietnam. While these competitors offer lower prices due to volume-based operations, we prioritize quality. Our unique offerings include Ceylon cinnamon, exclusive to Sri Lanka, pepper with the world's highest piperine content, and exceptional cloves. However, effectively positioning our products in international markets remains a challenge. Our communication strategy emphasizes the superior quality of Sri Lankan goods and encourages customers, especially in Europe, to value quality over price. In the other regions, customers recognize our commitment to quality and readily make purchases. Entering new markets requires significant capital investment, and language barriers necessitate personal presence at international exhibitions. Moreover, sustaining customer relationships depends on their satisfaction with our initial deliveries. To ensure this, we maintain a well-integrated value chain with backward integration, involving around 120 farmers—a remarkable achievement within two years.
How do you build competitiveness and resilience to succeed in competitive global markets, withstand economic shocks and grow?
We compete with international businesses, so it is crucial to consistently differentiate our offerings from those of other regions such as Vietnam, Indonesia, and Madagascar, and we primarily do this by highlighting the value of Sri Lankan commodities, particularly in terms of their superior quality. For example, comparing cinnamon to its substitute, cassia (Chinese Cinnamon), Sri Lanka produces the best cinnamon with the lowest coumarin percentage in the world. Given that high coumarin consumption is not good for health, we emphasize this factor. Ceylon Cinnamon is already renowned in Europe due to the knowledge passed on to consumers. However, in other parts of the world, where awareness is lacking, some customers hesitate to purchase Ceylon cinnamon due to its higher price. It is essential to communicate the product differentiators that set us apart. For instance, our Ceylon pepper contains over 6% piperine content, while Vietnamese pepper has less.
Despite our higher price of $6 compared to their $2, customers are willing to pay a premium for our superior quality.
Another key strategy we have implemented is value addition. Unlike traditional bulk exports, we engage in processes such as powdering, oil extraction, and retail packing, adding value to our products. This shift towards value addition has proven to be the most effective method of enhancing product value over the years.
Retaining the best employees within our company is also crucial. The expertise and experience of our employees play a vital role in this sector. By taking good care of them, we reap significant benefits. Managing every individual within the value chain has been crucial to our success.
What are your plans for growth?
Our plans revolve around two key areas: expanding our value chain and enhancing our product portfolio. We are actively bolstering our value chain by increasing the number of suppliers and farmers, educating them on quality standards, and implementing a successful CSR program to promote quality maintenance. Through effective communication, we have successfully fostered understanding among farmers and suppliers, preventing product dilution and ensuring adherence to quality standards. Additionally, we are reinforcing our position in the value chain by securing long-term contracts with international customers, solidifying our presence at both ends for stability and growth, while aggressively exploring options to diversify our product portfolio.
We recognize the crucial role of government agencies and institutes in export development. The Export Development Board (EDB) has selected us to represent Sri Lanka at international exhibitions in Germany and the USA, providing valuable opportunities to connect with new customers. Such collaborations with government entities are crucial for the industry as it strengthens our confidence in accessing and succeeding in international markets