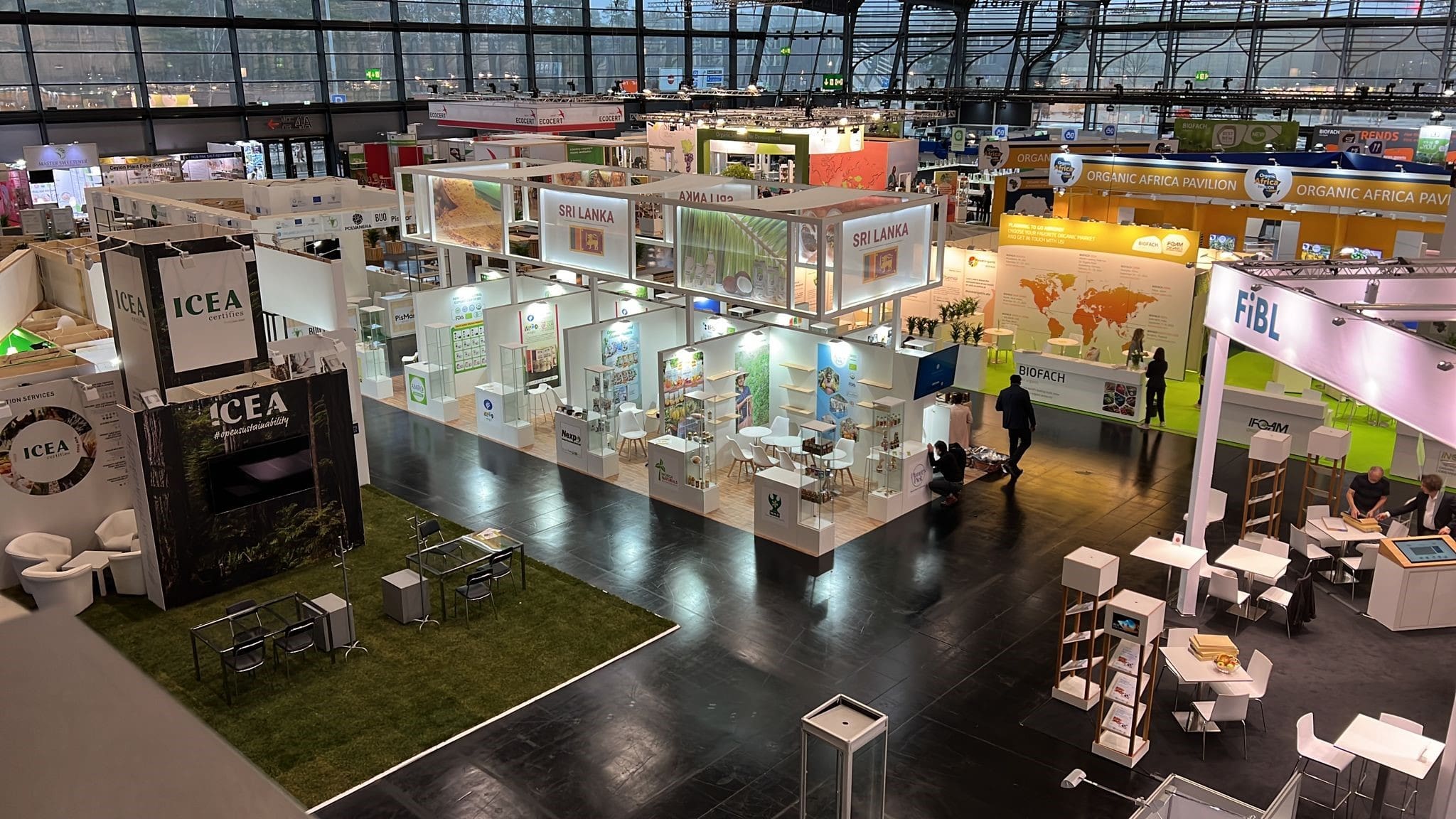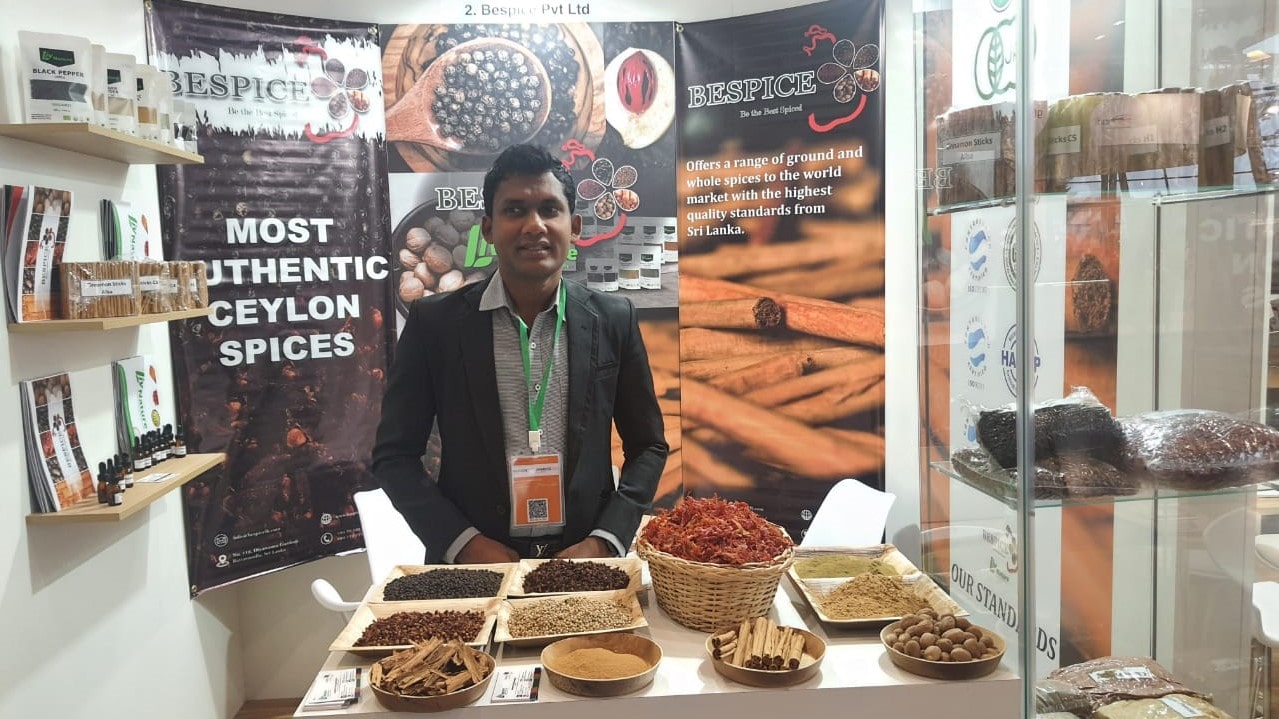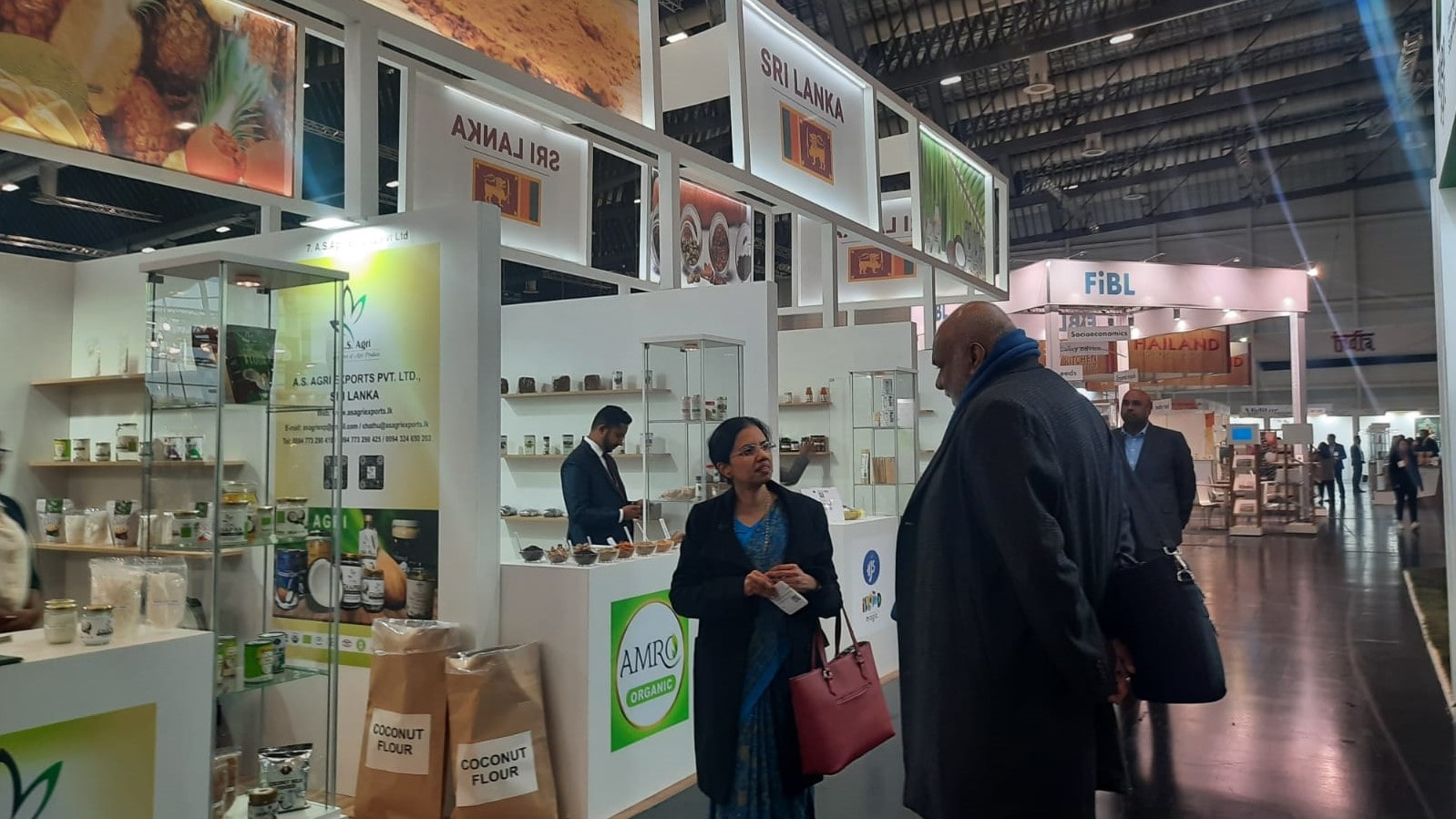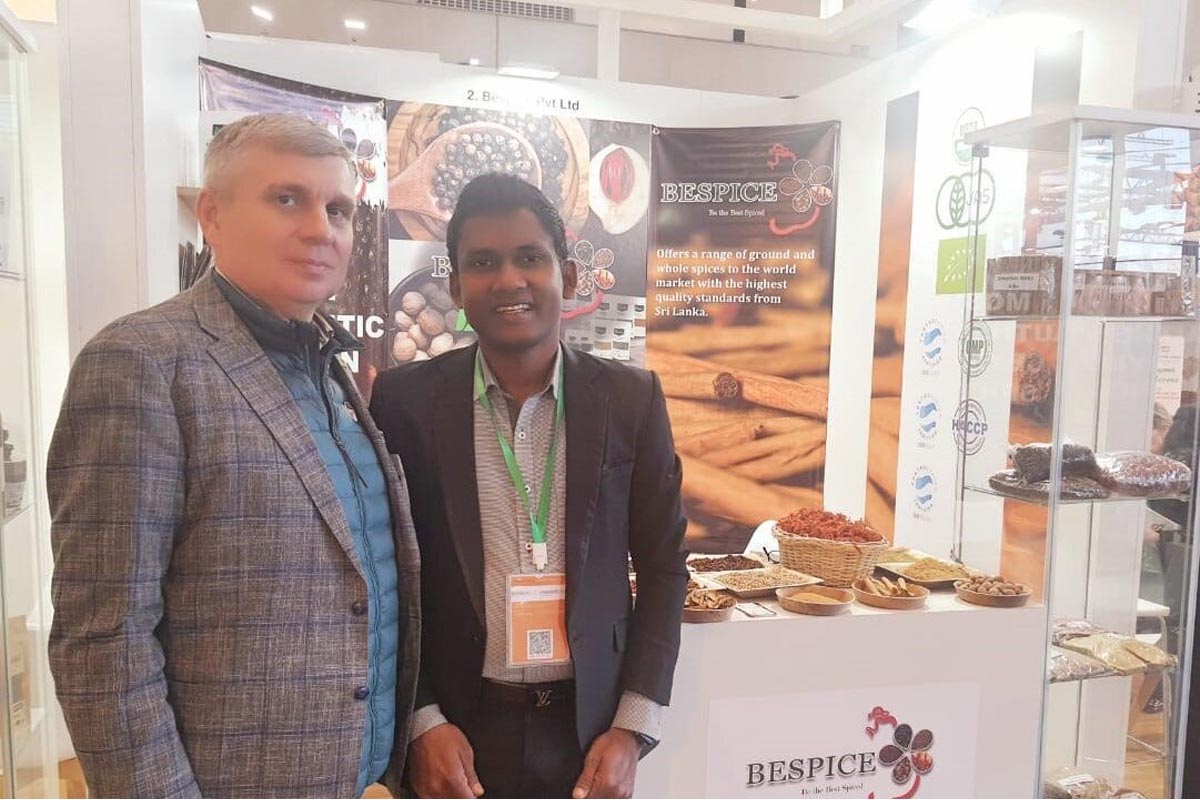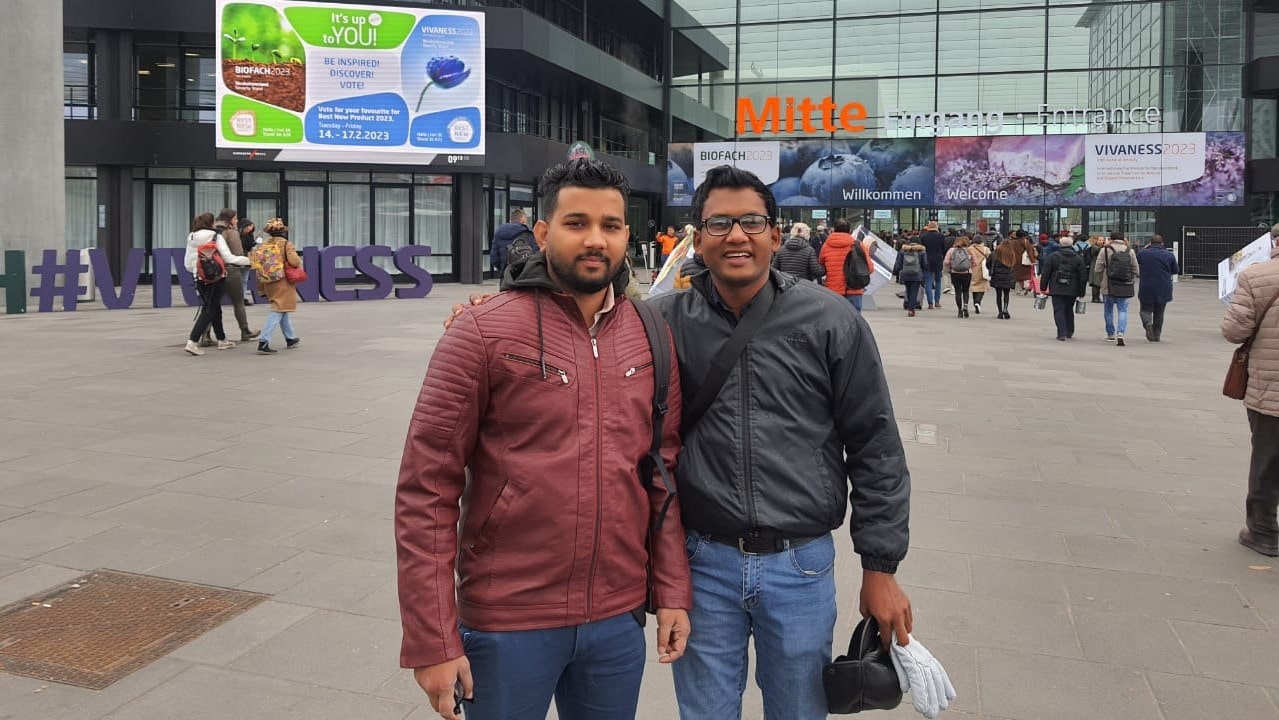 Since 1990, BIOFACH has been renowned as the world's foremost trade fair for organic produce, with international representation from the organic food, as well as the natural and organic cosmetics sector covering the entire supply chain. BIOFACH is held in conjunction with VIVANESS, international trade fair for natural and organic personal care. Over 2,765 exhibitors – 222 – of them at VIVANESS – from 95 countries present their diverse product ranges in the exhibition halls and on the digital event platforms, reaching out to millions worldwide.
Attracting over 36,000 trade visitors. BIOFACH provides an unmatched on-site experience encompassing a wide range of exhibits, innovations and trends, as well as networking opportunities for those engaged in the production and marketing of organic food, beverages and cosmetics.
Participating from Sri Lanka at BIOFACH 2023 was Bespice (Pvt) ltd a fast growing exporter Ceylon spices, herbs, oil and extractions, as well as range of production derived from coconuts. The company was represented by Mr. Anushka vidanapathirana, Chairman / CEO, and Mr. Raveesh Dhananjaya, Director, who are also the directors of Liv nature export (pvt) Ltd.
The participation of Bespice (Pvt) Ltd was facilitated by Export Development Board. The company took part in this exhibition with the business support Organization (BSO) of the Sri Lanka Export Development Board (EDB), in addition to having several business meeting before and after the fair. German import German import promotion Dest (IPD) also supported the export.
Taking part in this trade fair provided an opportunity for senior management of Bespice (Pvt) Ltd to gain first – hand exposure to the modern trends and innovation in their line of business, in addition to forging invaluable trade connections with buyers hailing from diverse countries and cultures. This direct interaction also helped them to gain an in-depth understanding of the specific needs of each market, as well as the dynamic of gaining a foothold and penetrating such market.
The Company, which is ISO 9001, ISO 22000, GMP and HACCP certified, sources all of its raw materials from its own plantations and registered farmers, in keeping with organic USDA, EU organic, and JAS standards and guidelines. It places special emphasis on strictly excluding artificial, additives or impurities or any other mode of dilution of quality in its products
The Company, which is ISO 9001, ISO 22000, GMP and HACCP certified, sources all of its raw materials from its own plantations and registered farmers, in keeping with organic USDA, EU organic, and JAS standards and guidelines. It places special emphasis on strictly excluding artificial, additives or impurities or any other mode of dilution of quality in its products
It should be noted that Sri Lanka spices & Herbs already command a premium in the international markets, with Ceylon cinnamon held in especially high regard. The continued participation of companies such as BESPICE (PVT) Ltd international trade fair such as BIOFECH will certainly lead to greater recognition of the variety and value of Sri Lankan spices, and higher foreign exchange earnings for the country in the years ahead