ANUSHKA VIDANAPATHIRANA – CHAIRMAN / CEO – BESPICE (PVT) LTD / LIV NATURE EXPORTS (PVT) LTD
Mr. Anushka Vidanapathirana is a highly accomplished professional and an entrepreneur, from Sri Lanka. He is also a visiting Marketing Lecturer in leading universities in Sri Lanka and overseas, as well as a Management Consultant.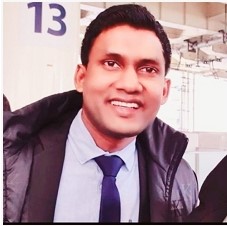 Anushka was born in Deniyaya Matara and grew up as the youngest of four children. He received his education at D.S Senanayake College, Colombo 07.
He has 2 Daughters - Anuki Vidanapathirana / Ranuki Vidanapathirana
Wife - Mrs. Harshani Rasanga Kodikara
Mother - Seekkubaduge Amarawathi
Father - Piyasena Vidanapathirana
Anushka's academic qualifications
BSc Marketing Management with a 1st class from the University of Sri Jayewardenepura,
He received best marketing student award from Sri Lanka Institute of Marketing – 2004.
Master of Business Administration from the Post Graduate Institute in Management (Year 2007).
His Professional qualifications include CIM and SLIM.
He is also a part-qualified accountant in the Chartered Institute of Accounting Mass Media Diploma – Sri Lanka Media Foundation
Anushka has held various positions in his professional career.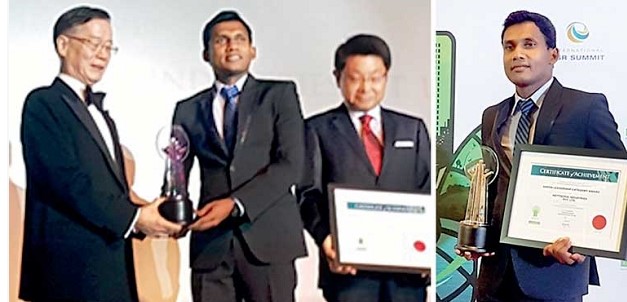 Head of Marketing at Hettigoda Industries (Pvt) Ltd from 2006 to 2016
Director at Siddhalepa Food and Beverages (Pvt) Ltd from 2010 to 2016
Chief executive officer at Cinnamon Legends (Pvt) Ltd from 2017 to 2020.
In 2021, Anushka founded his own venture and became the founder, chairman, and CEO of Bespice (Pvt) Ltd and Liv Nature Exports (Pvt) Ltd. He started a modern manufacturing facility to cater to the world market best quality spices. He is committed to quality, and appointed a well-experienced quality team to maintain the quality from the beginning. His company received organic standards and ISO standards from reputed institutions within a very short period. At present, the Company's products are being exported to more than 15 countries, including the UK, Germany, Malaysia, India, UAE, Yemen, Australia, Mexico, Qatar, Kuwait etc. He is a visionary leader who handles all his employees in a gracious and cultured manner, and more than 120 employees work under Bespice (Pvt) Ltd and Liv Nature Exports (Pvt) Ltd.
Other Positions
Secretary to the Spice Council of Sri Lanka - 2022 – upto now Executive member of the Industrial Association of Sri Lanka from 2008 to 2016 Vice President of the Cosmetics Manufacturing Association from 2011 to 2016, Director of the Educare Foundation since 2016 to upto now He has represented Sri Lanka in many international forums and conventions. Anushka is also a social worker who has initiated many CSR projects to help children. His CSR initiatives include giving water facilities to schools, conducting free awareness programs for schools regarding health care, providing health care products to selected families and essentials every month, and conducting a CSR program to help spice farmers and peelers.